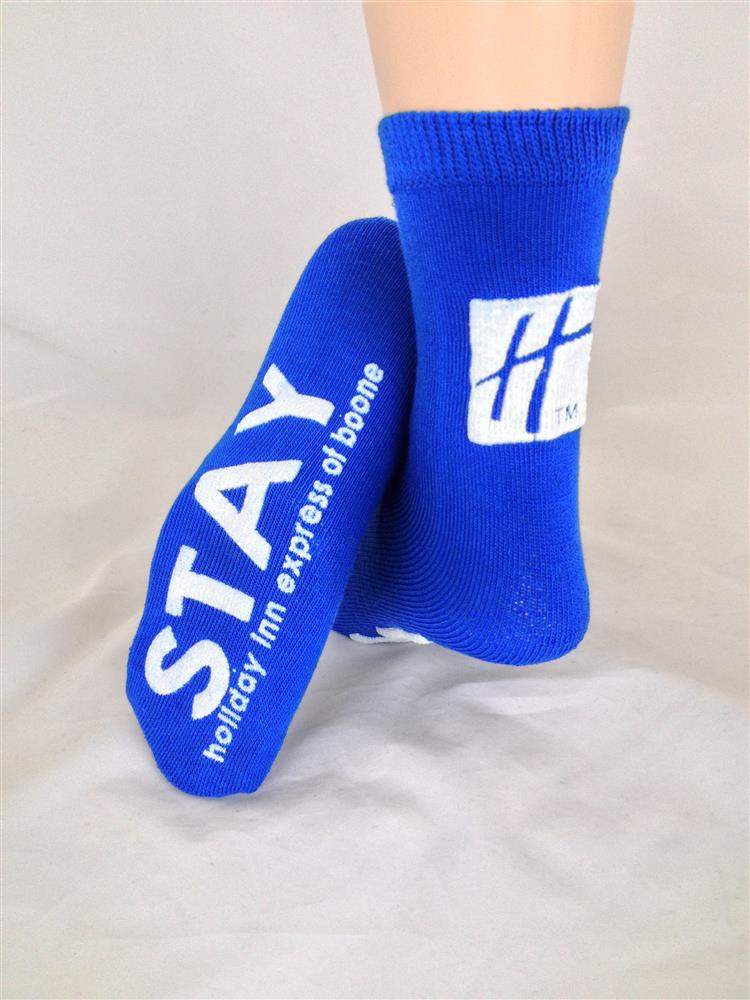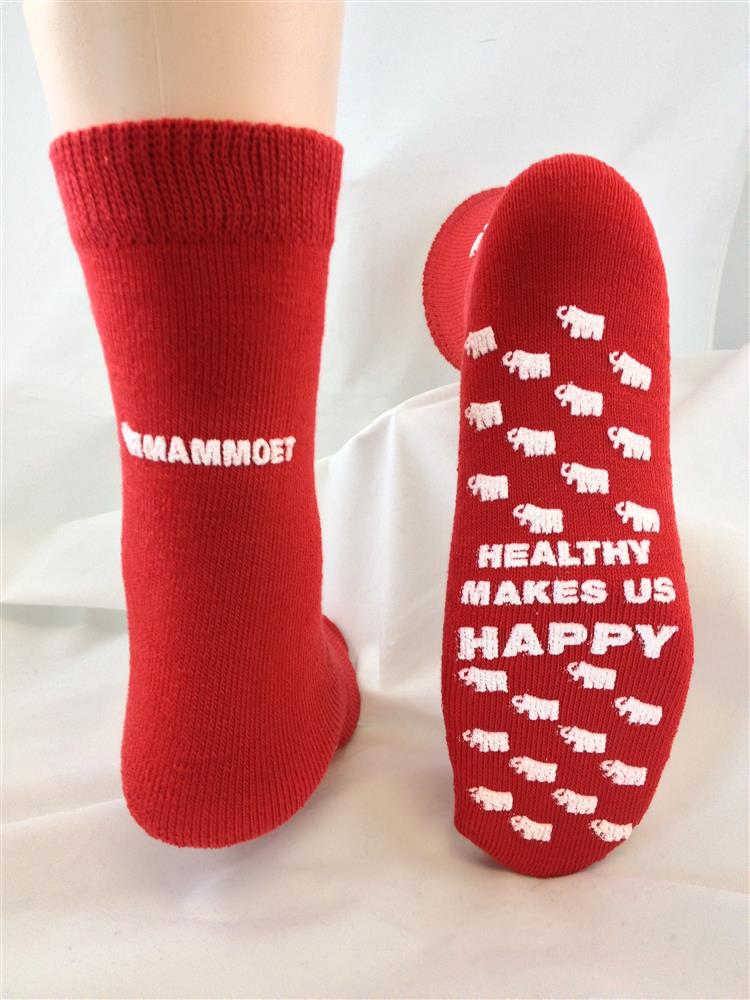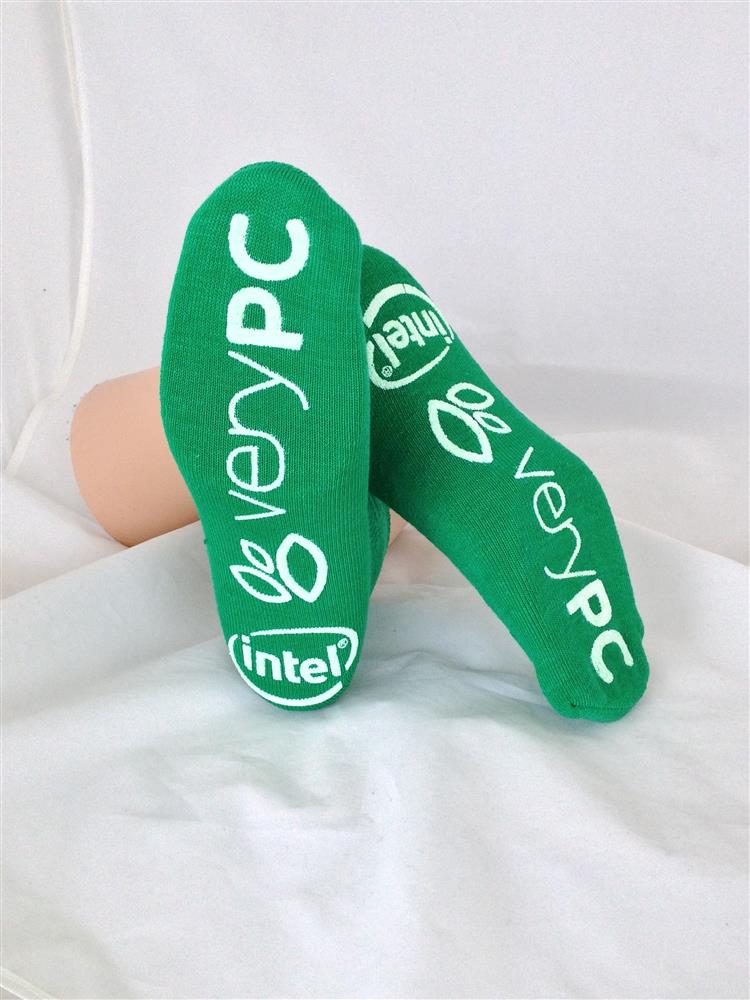 Get a GRIP with our Custom Printed Slipper Socks
PromoTreds® Slipper Socks are colourful and comfortable socks imprinted with a custom tread. Puff ink is silk-screened and heat cured to imprint a custom message and create a flexible, slip-resistant tread. Made of a soft terry cloth material, PromoTreds are durable to be machine washable and are available in a variety of colours and sizes.
Promotional Impact
Year Round Advertising. One pair of customized slipper socks in your customer's drawer can provide at least 365 days of advertising. Plus, with little competition in the sock drawer, your message is guarenteed to be seen.
Economical. With minimums as low as 48 pairs, PromoTreds slipper socks are an ideal, cost-effective promotional gift idea for customers, colleagues, friends and family.
Show You Care! Slips, falls and cold weather can all have serious, implications. PromoTreds slipper socks will show your customers you care about their safety and well being.
Eco Friendly. With the environment an ever present concern, PromoTreds 100% recycled fibre contect reinforces the green message.
Latex Free. PromoTreds slipper socks are latex free, removing any allergy concern to ensure customers will use and enjoy for years.
Novel. Fun and creative way to show off your brand.
Own the Sock Drawer!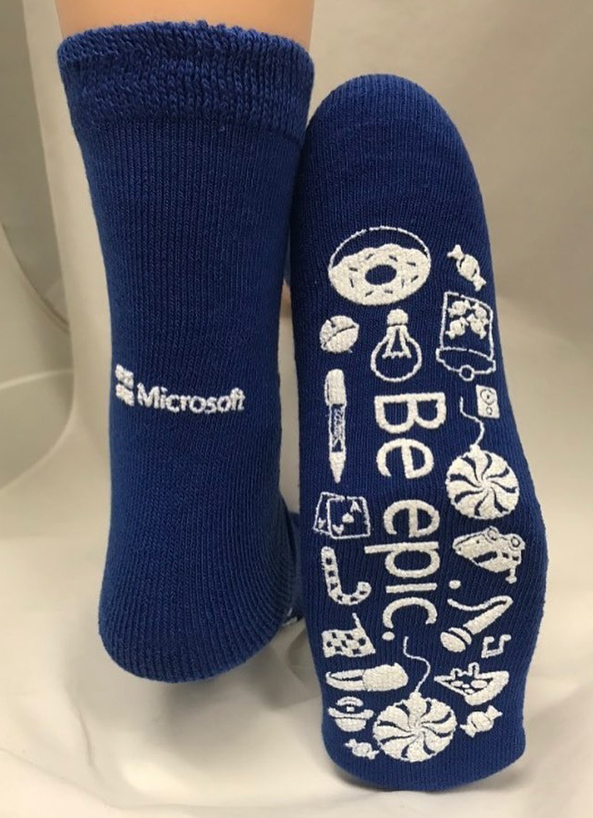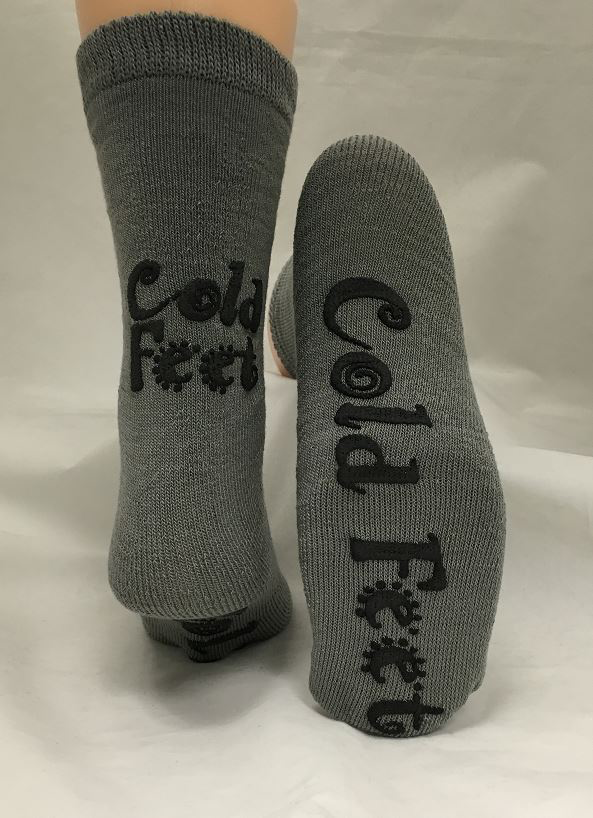 Glow In The Dark PromoTreds - Create a Glowing Message
Glow in the Dark PromoTreds, using a special glow in the dark ink, is the latest addition to our line of fun and functional slipper socks. The Glow in the dark ink is activated with minimal indoor light or natural light. After 5 minutes of light exposure, the glow in the dark ink will be activated and will last for hours. Brighter light and longer activation time will improve glow density and duration.